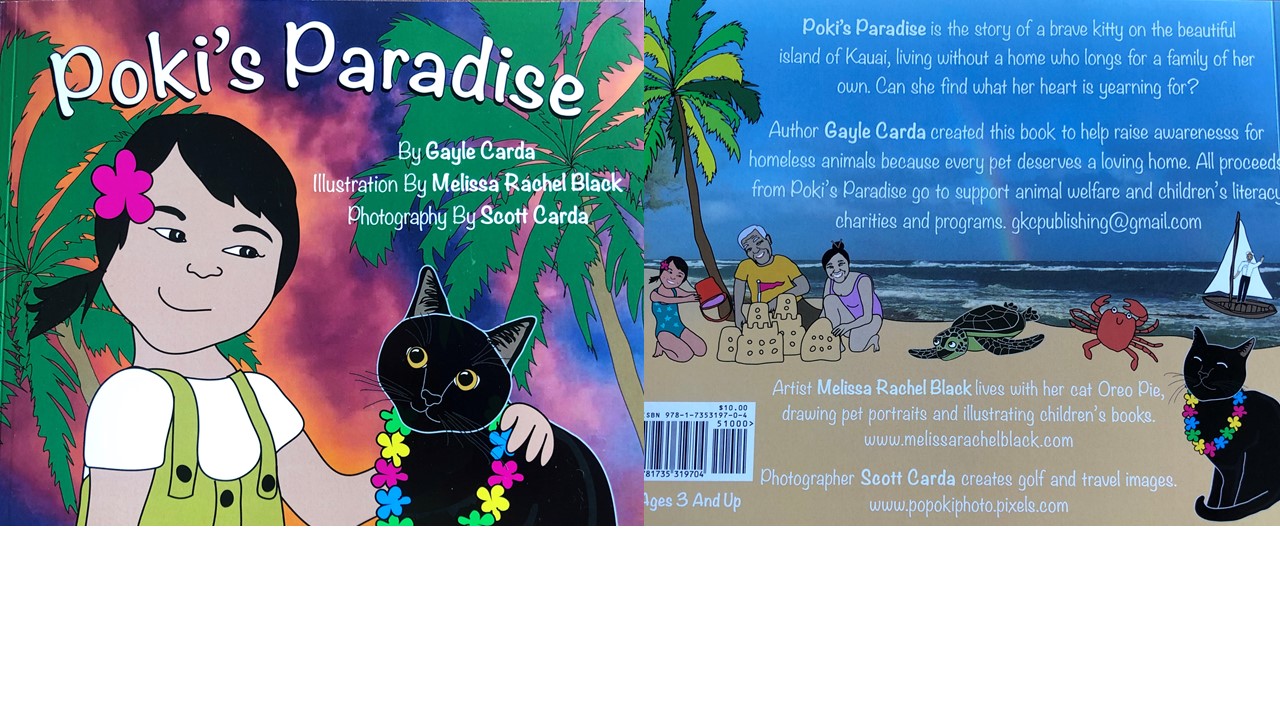 Poki's Paradise
Poki's Paridise is the story of a brave kitty on the beautiful island of Kauai, living without a home who longs for family of her own. Can she find what her heart is yearning for?
Net proceeds from sales benefit DoveLewis' Stray & Lost Animal Program.
For orders of 6 or more, please contact us by calling 971-255-5918 to place your order. Shipping charges will apply.
Your purchase is tax deductible as allowed by law.