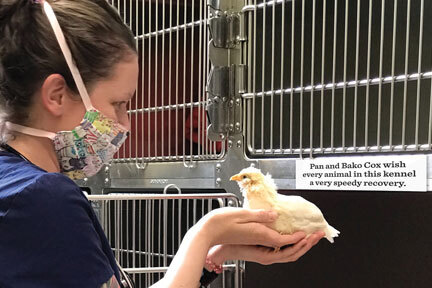 Honor a pet or person by dedicating a hospital kennel at DoveLewis.
Your donation will help care for animals, and a special plaque will include the name of your loved one and a custom message. Adoptions last for one year with the option to renew.

In addition to your gift, you'll receive stories about animals who have stayed in your kennel.